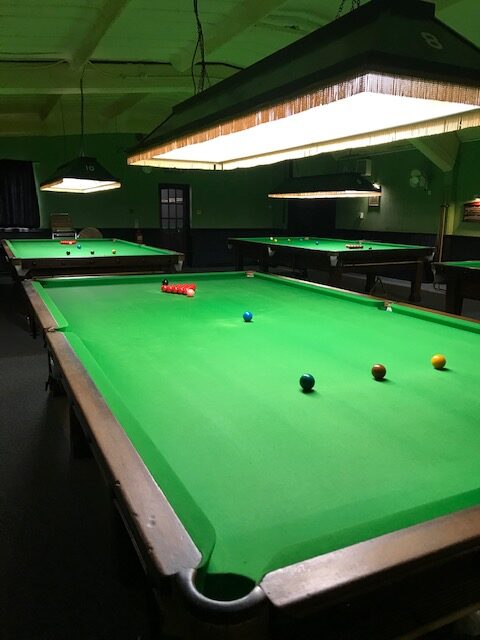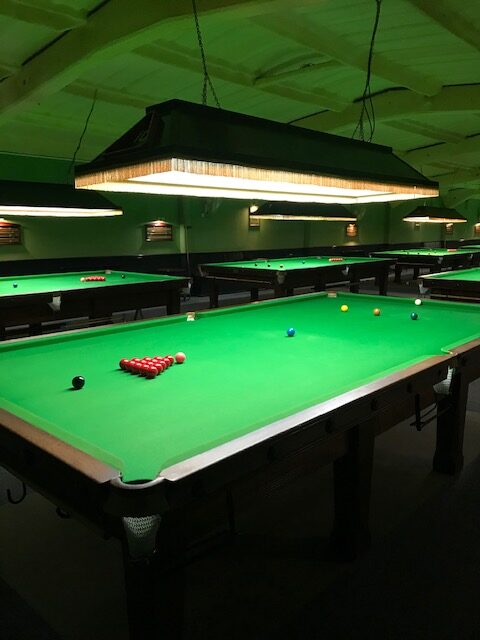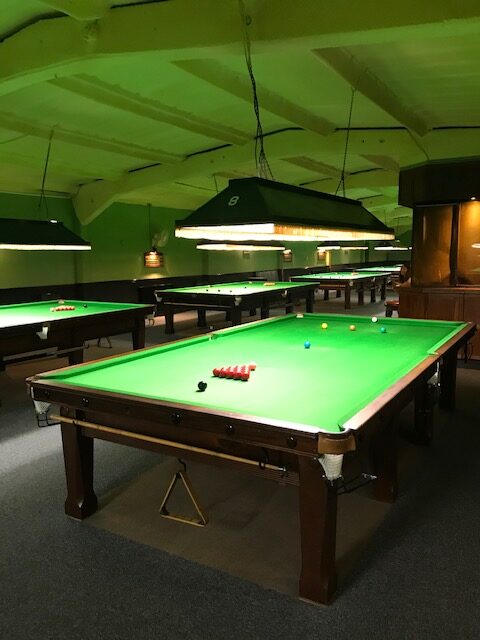 The Snooker Hall
We have 11 full size snooker tables which are maintained to a high standard. Being dedicated to snooker only, you can concentrate on your game without distraction.
The Snooker Room Bar
The snooker room has its own bar which is open Monday – Friday from 7.30pm.
High Standards
With snooker and billiards teams entered in the oxford and district league, we have enjoyed much success over the years and are proud to hold the record for having won the most trophies in a single season since the league began in 1926. In house competitions are a very popular and are a great way to meet new people.
Coaching
There are regular coaching sessions for u18's and though the 12 week courses are ideally suited to the duke of Edinburgh scheme, they are available to anyone, please enquire about our coaching. The club has produced four professionals, three national under 18 nationals and many county champions.
The sessions are conducted by a qualified coach 10.30am – 12 noon a fee of £5.00 per week is inclusive of table charge and cues etc…
Adult coaching is also available on a one to one basis. Members can pre-book tables subject to availability and members discounts are available as advertised.